Summit Industrial, a full-service engineering, procurement and construction company, has announced their restructured leadership team including Josh Johnson as Chief Operating Officer, Chris Combs as Vice President of Engineering and Jordan Dombart as Vice President of Project Management. This new team has been organized to ensure viability and overall market growth.
Jeff Johnson, Summit Industrial's President and CEO, said, "Josh, Chris and Jordan elevate our senior leadership team with their wealth of knowledge and experience. We are very excited about the direction our company is headed under their leadership."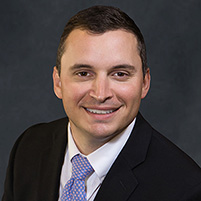 Josh Johnson has been promoted to Chief Operating Officer. Josh joined Summit Industrial in 2015 and has held numerous positions within the company. With this new role as Chief Operating Officer, he will be responsible for leading Summit's next phase of growth and executing the strategy to further build Summit Industrial's relationships across the industrial market. He will be leading the Service Group, Estimating, Business Development, Marketing, Engineering, HR Recruiting and Quality Control departments. Josh has over 14 years of experience in the construction industry and holds a degree in Construction Management from LSU. He is excited for this new opportunity noting, "I am grateful for the opportunity to be part of the Summit team and I'm excited to partner with both Chris and Jordan to take our company to the next level."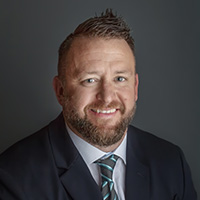 Chris Combs has been promoted to Vice President of Engineering. Chris joined Summit Industrial in 2017 bringing extensive experience and expertise in engineering, EPC project management and development within the Oil & Gas Midstream and Downstream sectors. Chris' goal in this position will be to lead Summit Industrial's turnkey EPC operation by completing detailed design, engineering and field construction support. His responsibilities include overall management of Summit's full service, multi-disciplinary design and engineering team along with document control, engineering project controls and procurement support. Chris also manages numerous key client accounts for Summit. Together, Chris and Jordan have full ownership for making Summit Industrial's EPC projects successful.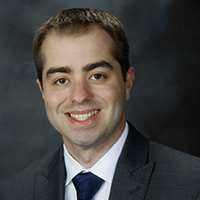 Jordan Dombart has been promoted to Vice President of Project Management. Jordan joined Summit Industrial in 2012 as a Project Manager and worked his way up to Director of Projects. Jordan relocated to Texas almost five years ago to open Summit's first Houston area office. Jordan will now oversee Project Management, Procurement, Project Controls and Scheduling. Jordan will have full responsibility for ensuring our construction and EPC projects meet their profitability and completion targets. Jordan has obtained critical experience over the last ten years working on a variety of construction and EPC projects. Jordan graduated from Georgia Institute of Technology with a degree in Building Construction.