Summit currently has immediate openings for Riggers, Millwrights, Millwright Helpers, Pipe Fitters, Pipe Fitter Helpers, Welders, Iron Workers, Boilermakers, Boilermaker Helpers, Carpenters, Carpenter Helpers, Forklift Operators, Crane Operators, Dirt Equipment Operators, Painters, Insulators, Electricians, Electrician Helpers, Painters and On-site Administrative Personnel. We are now hiring in locations throughout Texas including, but not limited to: Freeport, Crane (Odessa area), Houston and Mont Belvieu. Also, we are hiring in Mississippi. 
Please submit your profile and resume below or feel free to call us at 281.916.6818.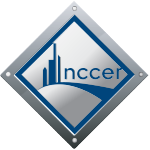 Summit Industrial has one of the best safety records in the industry and is dedicated to each and every craft worker's career development. Summit Industrial has great relationships with Associated Builders and Contractors (ABC) which gives us the opportunity to offer employees continued craft training and NCCER certifications.
Whether your focus is civil construction, structural steel installation, mechanical construction, piping fabrication, electrical installation, or maintenance, Summit Industrial has construction jobs that will allow you to best showcase your talents and abilities.
If you are interested in furthering your career with Summit Industrial, be sure to ask your supervisor about training opportunities or contact your local personnel office to ask about ABC training and NCCER certifications.