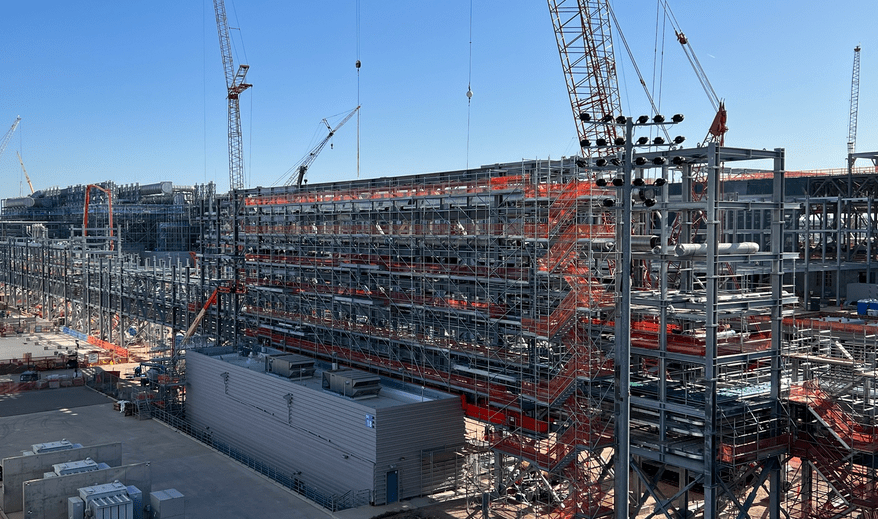 Capabilities
Capabilities Overview
Summit Industrial can provide clients with a wide range of construction services. In addition to our direct hire construction services, Summit Industrial fabricates structural steel and piping and typically handles all of our clients' modular assembly needs.
We have high expectations of excellence from our employees to represent Summit's company and core values on all aspects of the project. These expectations and trust in our employees are essential to Summit's delivery of optimal results to our clients every day.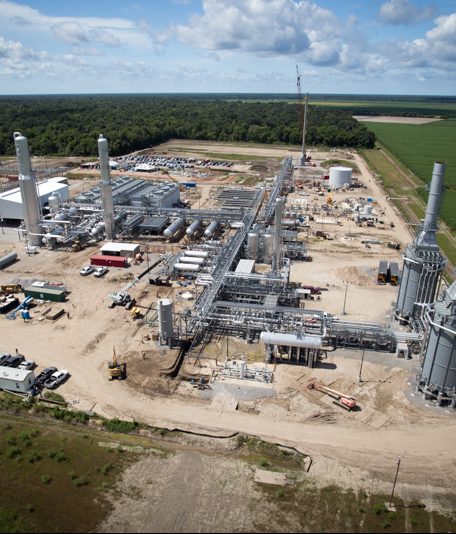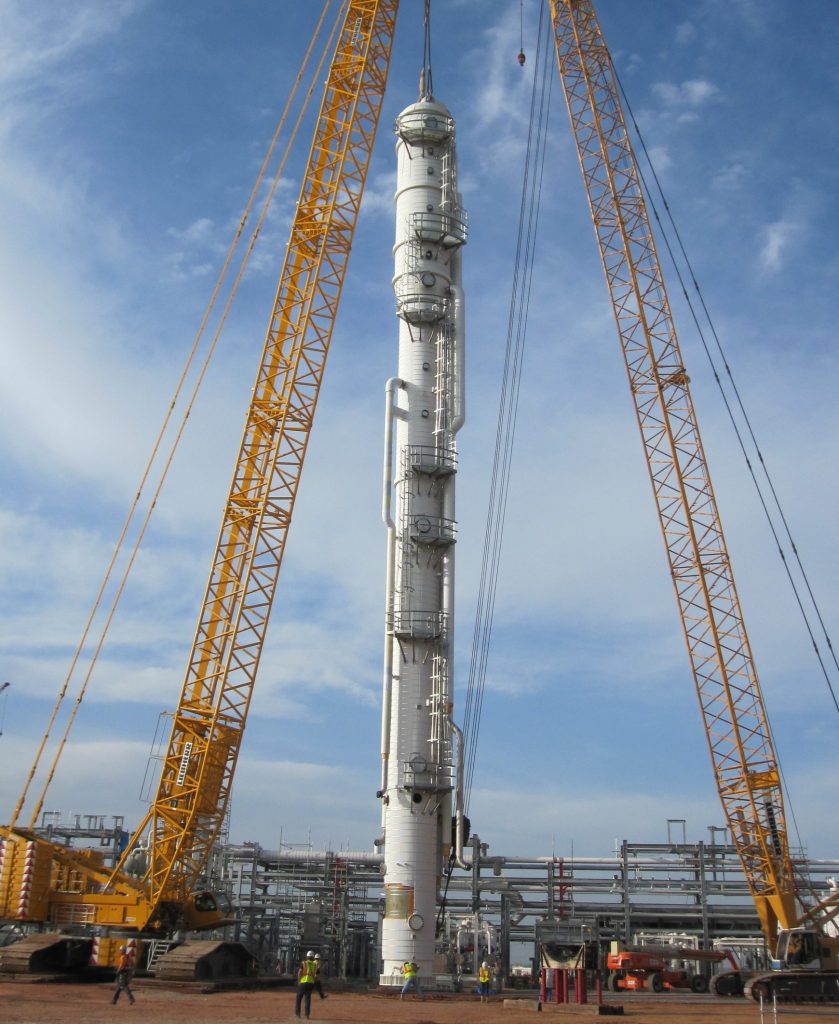 Mechanical / Process Piping
Summit provides full-service mechanical and process piping construction throughout the country. Our rigging teams routinely handle all the heavy mechanical and process equipment installations across our projects. Our engineers and construction managers work together to develop safe, efficient engineered lift plans for critical heavy lifts along with selection and placement of the proper cranes for our operators to utilize.
Summit's millwright teams have installed rotating equipment with precision instrumentation for 30+ years. From large turbine generators and reciprocating engines to kilns, pumps, mixers and conveyance systems.
Summit's highly skilled fitters and welders have fabricated and installed all types and sizes of process piping. Our annual installation experience includes small/large bore Carbon, Stainless, Aluminum, Chrome, and other exotic metals (such as High Alloys and P-91). Summit installs High Purity and Ultra-High Purity Process Systems including Orbital Welding. We also install other piping systems that include Specialty Ductwork, Copper, PVC, CPVC and HDPE.
Summit's cumulative weld rejection rate since 2011 has been below 0.35%. Our focus is on doing it right the first time.
Structural Steel Erection
Summit Industrial's long-tenured iron workers and riggers have safely completed tons of steel erection projects across many market segments throughout the US. Our team has a wide range of experience: complex stick-built pipe racks, building-block construction of modules fabricated off site, and vertical structural towers in power plants and industrial manufacturing facilities.
We also erect smaller miscellaneous steel packages when our clients need us. Summit is an Advanced Steel Erector through (AISC) American Institute of Steel Construction and goes through a rigorous annual audit to maintain this certification. Our AISC certification puts us in compliance with ISO-9001.
With dedication to safety, our high-quality steel workmanship and hyper-focused quality control is vital to delivering our clients with success, saving time and money.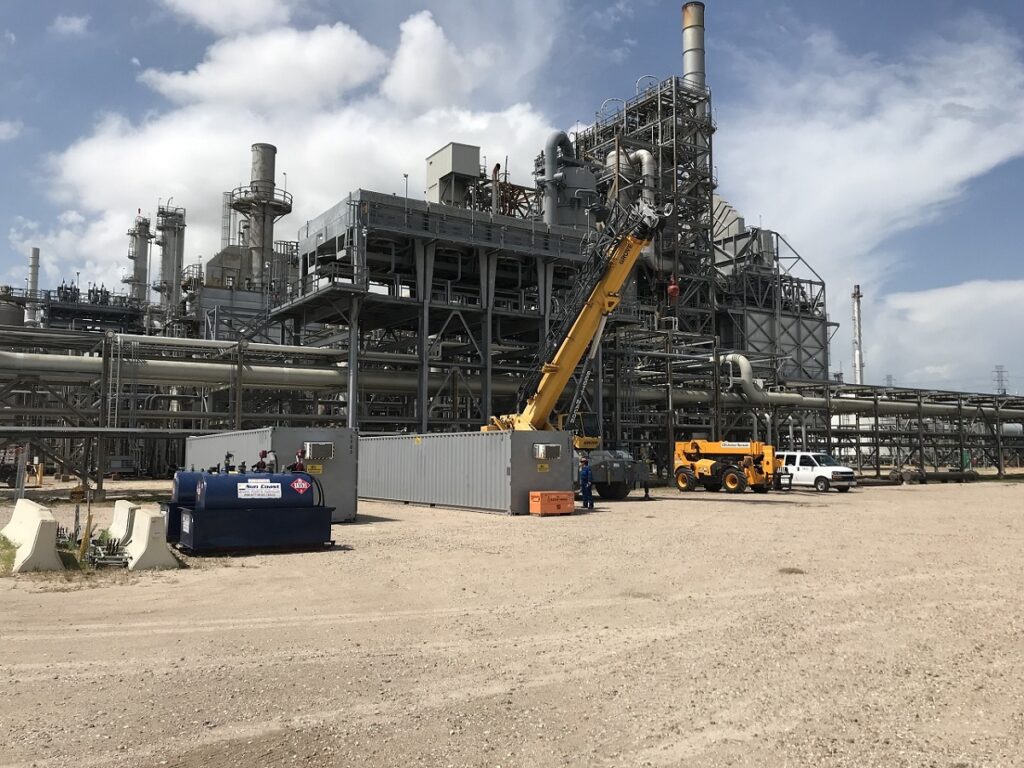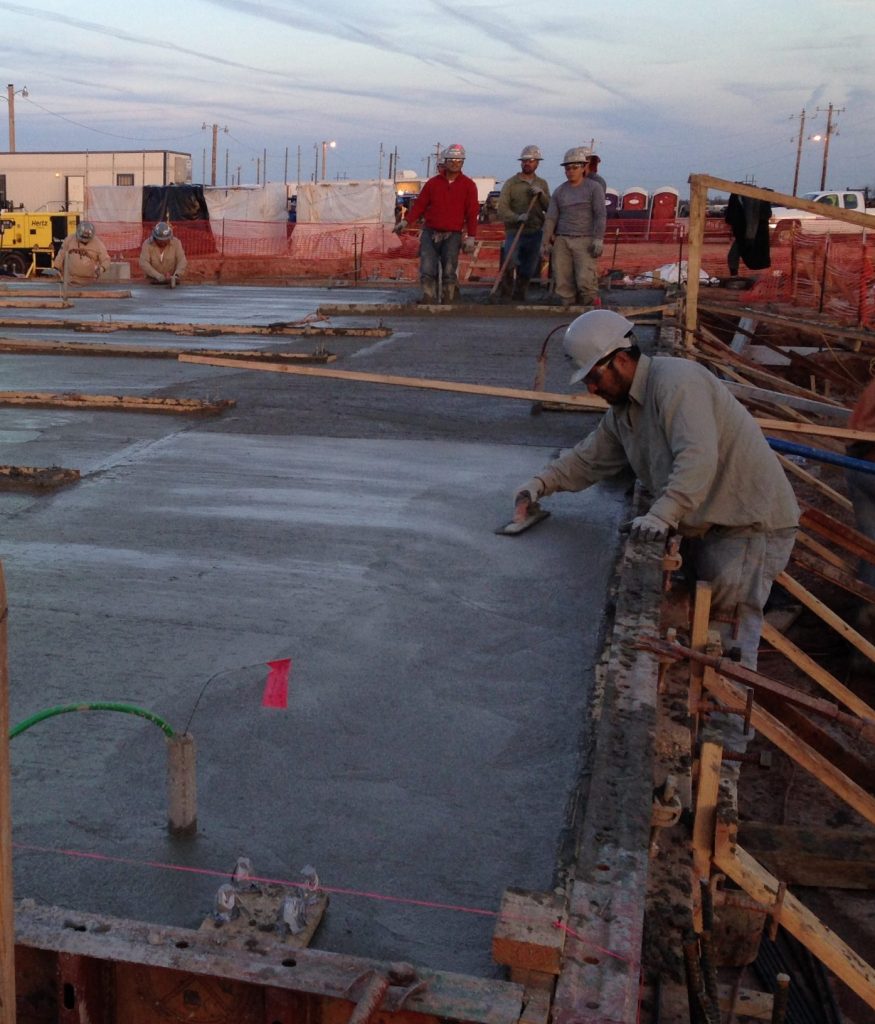 Concrete / Foundations
Successful projects start with strong foundations and concrete is a critical-path scope impacting nearly every aspect of the construction schedule. No matter the cubic yards required, the terrain/subsoil, or the location, Summit's highly skilled and certified craft professionals possess the capability to execute the required concrete foundation work in a safe, high-quality manner.
Concrete installations include:
Demolition
Structural Excavation
Reinforcing Steel
Drilled Piers
Pile Caps
Elevated and Grade Level Slabs
Foundation Installations
Concrete Placing and Finishing
Sole Plate and Anchor Setting
Turnkey Installation of Underground Utilities
Electrical Duct Banks including Cast-in Place Manholes
Modular Assembly / fabrication
Summit's team members have immense experience in not only field construction services, but are also industry leaders with Off-Site Manufacturing (OSM) scopes. Our team has executed modular projects throughout the country with a focus on highly sophisticated pipe rack modules that are densely populated with numerous piping systems, mechanical equipment along with instrumentation and electrical systems.
Our facilities in the Houston area encompass over 530,000 square feet of under-roof manufacturing that are capable of providing all your Engineered Modular Solutions.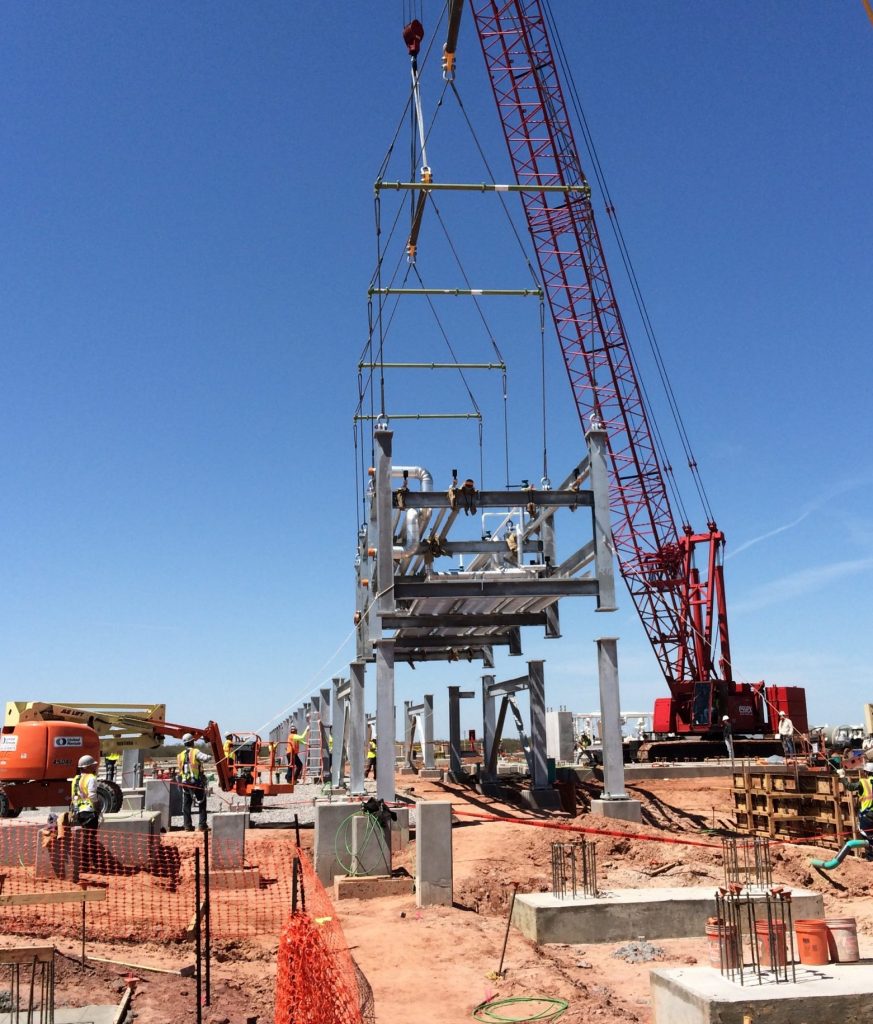 In conjunction with our sister organization, our capabilities include structural steel fabrication, process skids, pressure vessels and more. For larger and complex projects that require an accelerated build and installation, we have laydown yards that we can use for advanced assembly. Our direct hire team of riggers, millwrights, fitters and welders are ready to take on your project and provide solutions in the most productive and safe manner.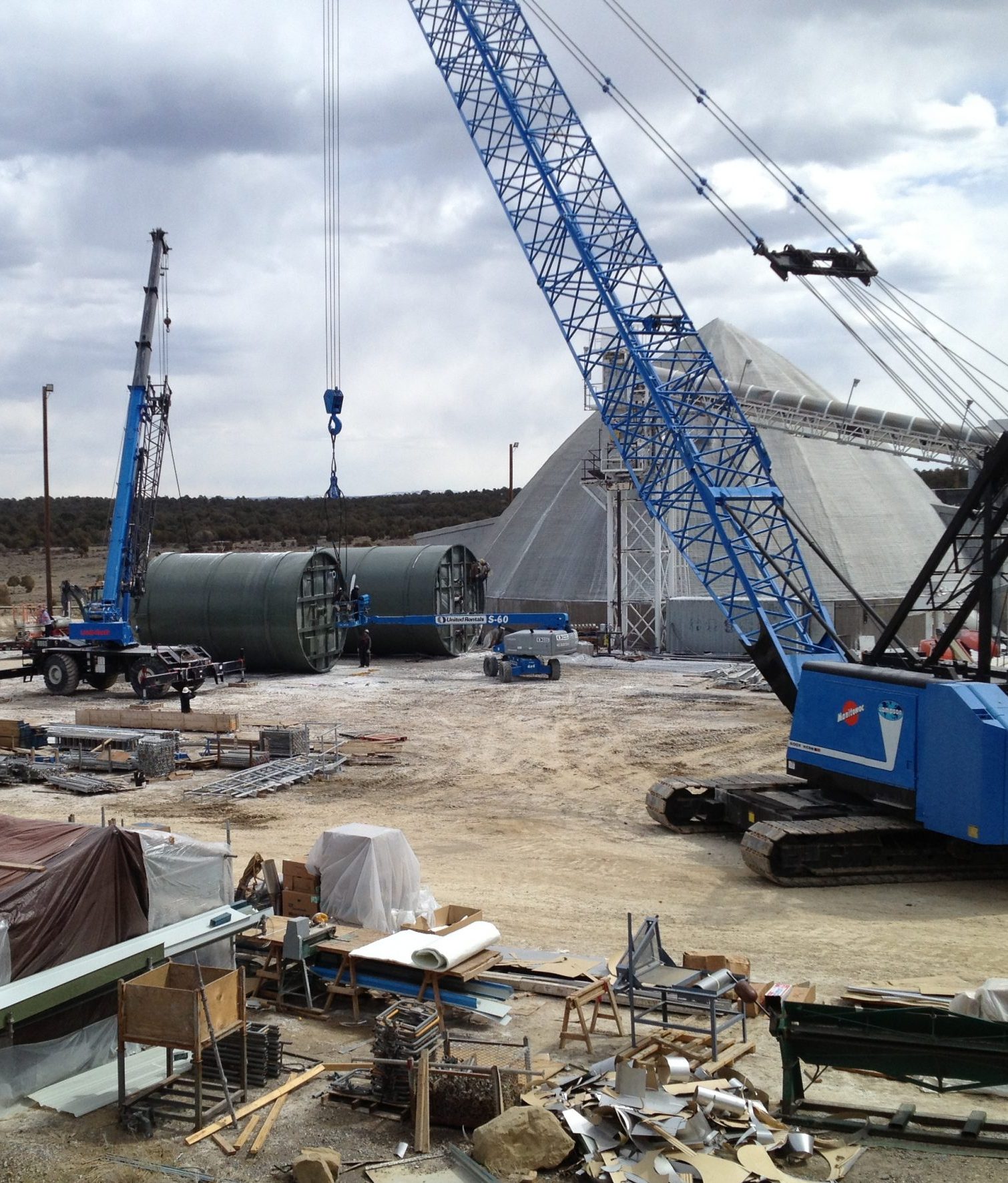 Small CAP / MRO Services
In today's challenging business environment, customers understand reliable maintenance of their facilities maximizes the operating performance of assets, in-turn providing increased revenue and margins.
To capture this advantage, Summit Industrial is the partner of choice. Our maintenance clients and small capital projects are an important aspect of our business.
In addition to our core services, Summit's MRO capabilities include HVAC, plumbing, electrical and instrumentation services meeting our customers' needs as a turn-key solution.
Summit is your "Total Asset Management" partner for maintenance and small capital requirements.
Engineering & Design / BIM & VDC
Summit Industrial has successful experience executing design and engineering projects within Advanced Technologies, Semiconductor, Industrial Manufacturing, Oil and Gas, Chemicals and Power Generation markets. This background makes our Designers, Modelers, and Professional Engineers well-positioned to lead the Building Information Management (BIM) and Virtual Design and Construction (VDC) efforts, two services which are proving essential in the execution of modern construction projects. Summit has the expertise and state-of-the-art technology to plan, track, and execute even the most complex projects in today's industry.
Some of the key technologies that we utilize consist of the following:
Navisworks

BIM 360

Revit

Autocad

ETAP

Tekla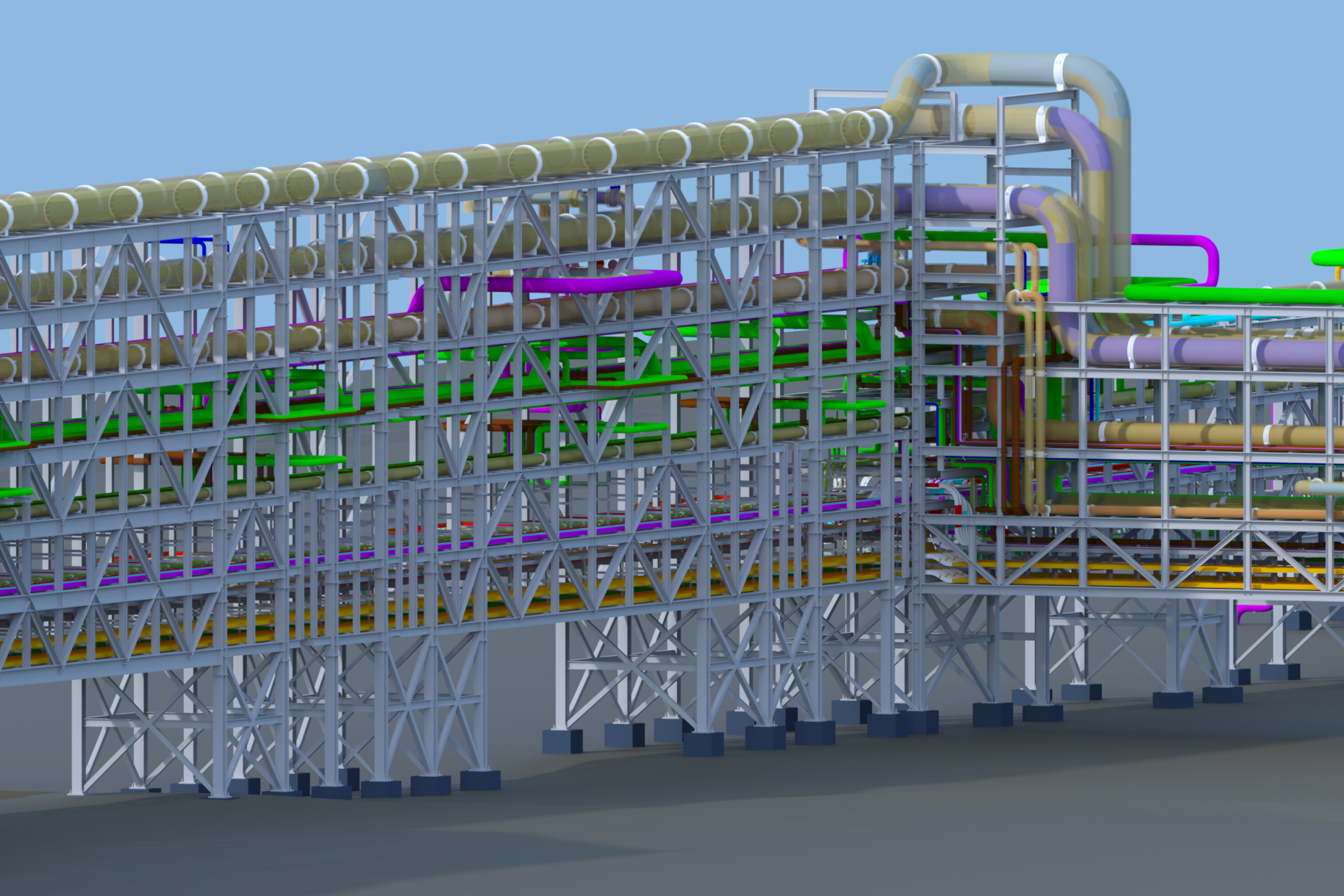 The technology advancements within the Construction and Engineering world are rapidly changing and Summit will always be leading and arming our team members with the best tools to execute our projects.