Summit Industrial was recently awarded the OMBS Flare Relocation Project from ONEOK Partners LP.  This project involves Summit preparing a detailed engineering and design package for replacing and relocating an existing flare system at the ONEOK Mont Belvieu facility. Summit is responsible for creating construction documents for all disciplines on the project and will be the owners rep. throughout construction. Scope includes sizing/relocating new and existing equipment, foundation design, pipe routing, procurement support, and design of the control system for the new flare.  This is an important milestone for Summit as this is our first project with ONEOK and has great potential for recurring engineering work as well as construction opportunities.
Summit Industrial was honored to be the primary food sponsor at the Groves Oak Elementary carnival this year. The Summit Team prepared a big batch of pastalaya! All proceeds were donated to the school.
The event is held to raise money for the school and was greatly supported by local businesses. The events ranged from an auction with items from the Rockets, Astros, Cowboys and Texans to over 50 booths with local vendors. There were lots of activities for the kids to enjoy including inflatables, a petting zoo, bungee jumping to name a few.
Summit Industrial has been awarded the contract for the installation of new facilities to increase the capability of the AEGIS Ethane Pipeline.  The scope includes the installation of two (2) each 2,750 hp Booster Pumps, tying into the existing ANSI 600, 20" AEGIS pipeline, and all necessary sitework, E&I, pipeline, and utility upgrades.
Summit Industrial has been awarded another project with Williams.  The project consists of all procurement and construction responsibilities for the addition of a new 200MMscfd Exterran skid mounted turbo-expander facility as well as a centrifugal residue compression unit to complement existing facilities in Marshall County, West Virginia. Scope includes all sitework, foundations, structural and equipment erection, piping, and electrical activities.
Summit Industrial sponsored and participated in the 2018 Sky High's Banquet and Clay Shoot, which was held of February 10th. The event this year exceeded its goals, and raised $939,345 to benefit St. Jude Children's Hospital, Texas Children's Cancer Center and the Ronald McDonald House of Memphis.
Every participant has helped to make a difference and is now part of the fight to end childhood cancer. To learn more click: http://www.skyhighshoot.org/Events/houston
Summit Industrial has been awarded the contract for work at two facility locations in the Houston area. The scope of work includes foundations, mechanical, equipment setting of new pumps, new piping and electrical & instrumentation at Enterprise's Morgan's Point and PIP facilities located in La Porte, Texas.
Summit was awarded the IBOL Purification Improvement Project from Enterprise Products.  This project includes modifications to their existing particulate removal system at the PIP facility to improve IBOL purity by removing contaminants in the feed and reaction byproducts more effectively.  These modifications will also reduce the amount of product lost in the removal system.  Scope includes sizing/relocating new and existing equipment, hydraulic modeling, procurement support, pipe routing, power and control analysis of the new equipment and instrumentation.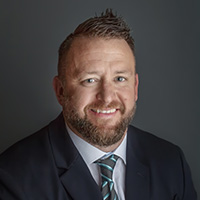 Summit Industrial is pleased to announce that Chris Combs has joined our leadership team as Director of Engineering. This is a strategic move to emphasize on growing Summit's EPC project capabilities by performing internal engineering on Oil & Gas projects in the Midstream & Downstream sectors. Summit will also be able to offer our clients strictly engineering and design services throughout all project life cycle phases.  Chris will be charged with managing our full multi-disciplinary engineering and detailed design services. He will also have responsibilities that include both operational & project development activities for Summit Industrial's Houston office. Chris's experience consists of industrial project management, business development, process design, engineering and divisional management. Prior to Summit Industrial, Chris worked for many engineering and construction companies throughout the Texas gulf coast including tenures at Turner Industries, Tepsco, Jacobs, Triad, SNC Lavalin, and most recently Conestoga-Rovers & Associates (CRA) since 2007 where he was a Sr. Project Manager/Associate in charge of expanding CRA's Oil & Gas engineering group.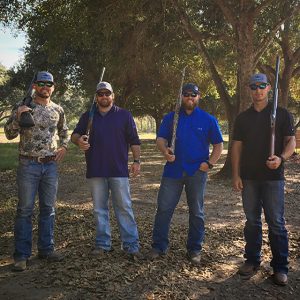 Summit was proud to support the 5th Annual Hunt with Heart Sporting Clays Tournament on December 2, 2017.  We were joined by our sister company, Spitzer Industries.  The Hunt with Heart Tournament raises money to help enhance the lives and provide financial support for young people battling severe, life altering or life threatening illness.  For more information on Hunt with Heart, click here http://www.huntwithheart.org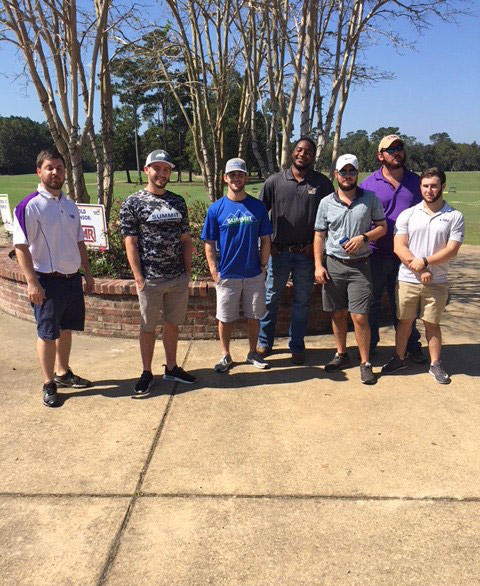 Summit was a sponsor for the LSU Construction Management Alumni 2017 Fall Golf Classic.  The Mission of the Construction Management Alumni Chapter (CMAC) is to encourage a professional standard of excellence among the students in Construction Management at Louisiana State University.  CMAC has funded scholarships, student association activities and technology enhancements.